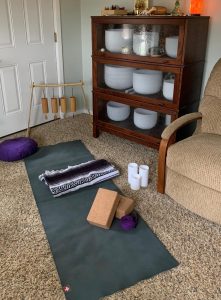 Sunday Gentle Flow Yoga
Live classes via Zoom
Sundays 8:30-9:30PM
***Note: No class offered on Jan 23rd***
Recharge for the coming week without leaving home.  Use breathe to connect body, mind and spirit.   Join Katie Carp of Serenity Sounds Yoga for a one hour gentle flow Hatha Vynasa class.  Explore breath work and pose alignment then relax into savasana.   For beginner to intermediate level.  
$10 a class or 8 class pass for $64 
Register for these classes, you will then receive a confirmation email containing information to join the class.  This link registers you for six months, only pay for the classes you attend.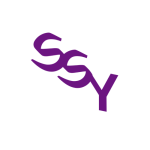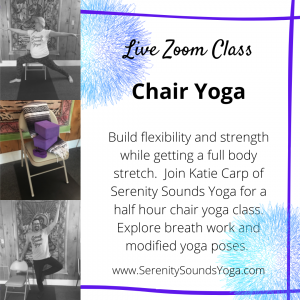 ***Note: No Class offered on Jan 24th ***
Register for these classes, you will then receive a confirmation email containing information to join the class.  This link registers you for the quarter, only pay for the classes you attend. Use a sturdy chair without arms and a sticky yoga mat to place under the chair.
Optional: set up near a recliner chair to use in savasana, tennis ball, yoga block (or thick book), yoga strap (or kitchen towel).
Cost $5.00
mail check to Serenity Sounds Yoga, PO Box 311 Vermilion, OH  44089;       by Venmo @Katherine-Carp;       or email Katie to make other arrangements at katie@serenitysoundsyoga.com