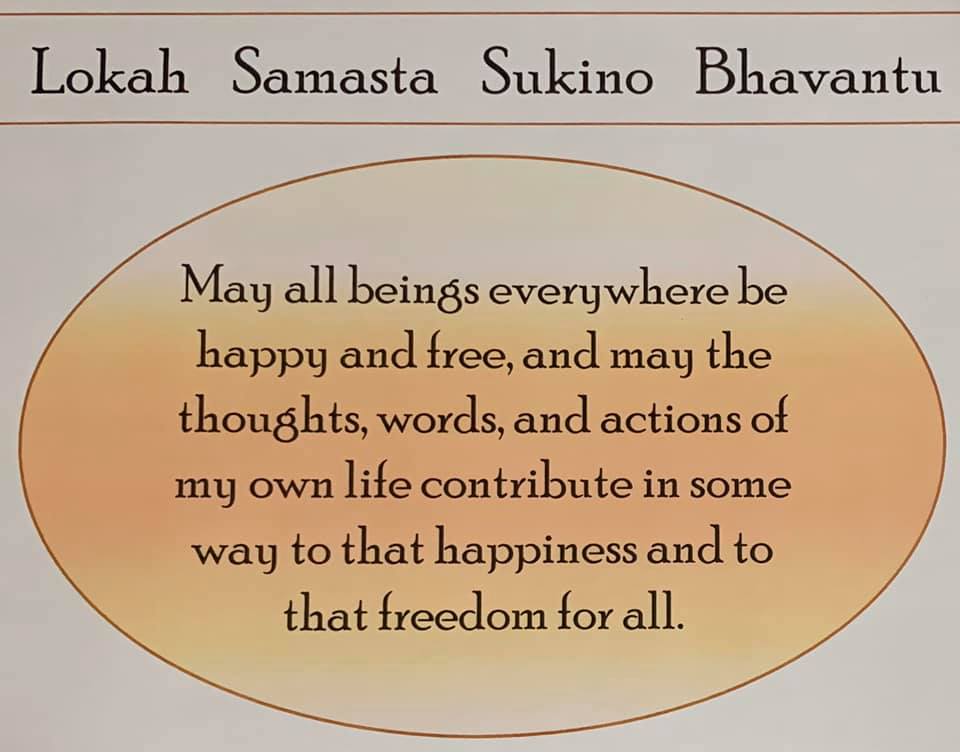 All Serenity Sounds Yoga classes are currently on hold. This has been a hard decision for me to make because I believe that yoga is of benefit to every person. It calms our nervous system and helps us to tune in to what our body is trying to tell us. Yoga can help a person find inner balance in a world that sometimes seems so unfamiliar. But after reviewing the information from Yoga Alliance and the CDC, I determined that it was the right decision to make.  I will keep you updated as to when classes will resume.

In the meantime, let me bring to your attention to a Sanskrit Chant

Lokah Samasta Sukino Bhavantu

May all beings everywhere be happy and free, and may the thoughts, words, and actions of my own life contribute in some way to that happiness and to that freedom for all.

For me the key to this chant is the phrase "may thoughts, words and actions of my own life contribute" I want my contribution to be one that adds to happiness and freedom. I know that something as simple as a smile or a kind word can make a person feel better because I have experienced it. The small things count! Smile at the person who checks you out at the grocery store. Offer a friendly word to the restaurant worker who puts together your carryout order. Thank a medical professional for their work. Be there for family or friends in need. 
Spread a little happiness.
Namaste,
Katie Carp