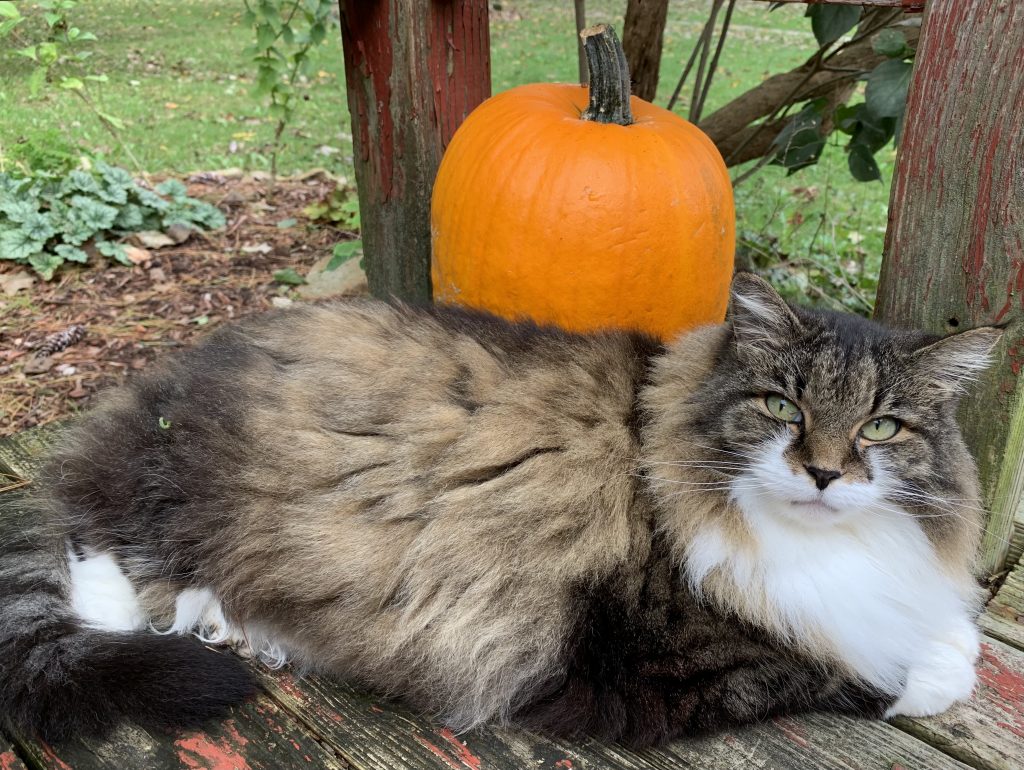 Hello Beautiful Yogis,
The smell of fall beckons.  Pumpkin stands on the side of the road are filling up with orange balls of fun. Even our kitty Coopers can't resist the pumpkins. You can find them in all shapes and sizes.  We plant them every year in our garden and it amazes me that one plant can create such variety.   I absolutely love to carve pumpkins. There is always the question of will they last till Halloween, but turns out that really isn't the point for me.  It's the marking of the season; an embracing of change.  It's also about the creative endeavor; taking something grown from the garden and making it into a piece of art.   It makes me happy.  How do you mark the change of season? What puts a smile on your face on a blustery fall day?  
Check out the class schedule page to find offerings for weekly slow flow classes & Sound events including Meditation and Restorative Yoga.
I am now adding weighted tuning forks to private session of Tibetian Sound Healing. These session can be set up at either It's Your Journey in Huron or Studio83 in Avon Lake.
Beach Yoga is winding down but there could be a pop up class if the weather is right. Keep an eye on the SerenitySoundsYoga facebook page for details.
Too busy to go out to class? check out the Sunday night 8:30pm Zoom class. Just the thing to recharge for the coming week. Pajamas are welcome.
Namaste,
Katie