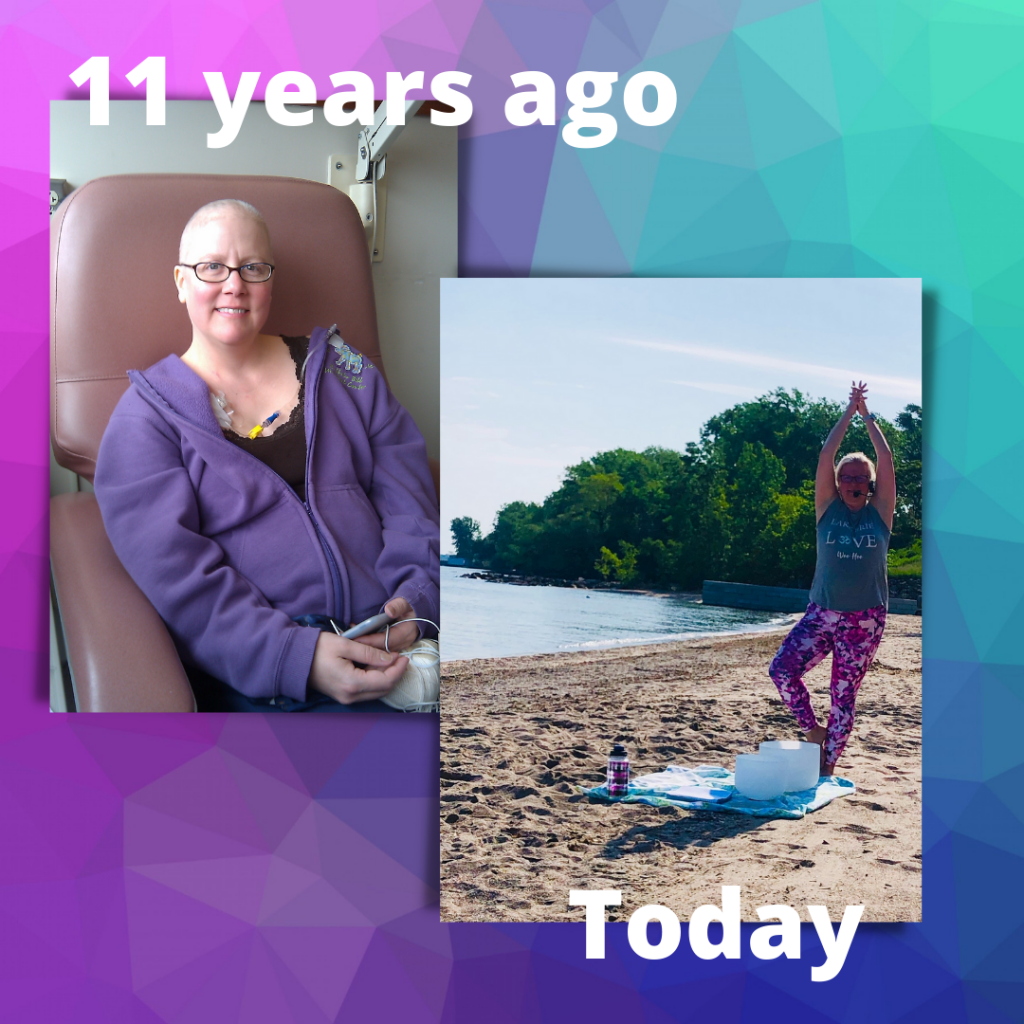 So I did a thing. I was invited to do a TV interview for the benefit of The Gathering Place. When I spent a year receiving treatment for Breast Cancer I tried my very first in-person yoga class at The Gathering Place. All of their services are geared toward cancer patients and their caregivers. Fast forward 11 years ~ I now teach yoga full time.
Looking back brought up a lot of emotions, more memories then I could put into words, and oh so much Gratitude. I do mean Gratitude with a capital G. The way people I knew supported me to the people I never even met who sent support was just heart filling. My husband made sure I was at every appointment on time. My sister came over with my niece who was only 5 years old the night before chemo treatments. As my sister disinfected my house, my niece and I played. Many sent bright flowers and well wishes. My father in law's church sent me prayers in the mail from Wyoming. My brother and other relatives cut their hair or shaved their heads. My parents would stop at our house and leave dinner even setting the table while my husband and I were off spending the day at the chemo ward. My Aunts made time to share Reiki with me. The Doctors & Nurses treated me with straight forwardness, kindness & compassion. The Gathering Place in Westlake became a regular weekly stop… a place to let go of my worries .. a place to learn to practice yoga intentionally.
The interview was a walk down memory lane. I was asked what advise I would give someone newly diagnosed. My response was to "give yourself a break you can't do everything yourself." I didn't do everything myself… I had all of this help… filling my days with little joys, filling my heart with hope, and holding me up when I was too tired to do that on my own.
It was the following year that I stumbled onto beach yoga with Maria. Slowly as the spotlight on cancer faded out of my life, yoga become an even bigger part. What I always want to remember from that year is the people who lifted me up.  The interview will be aired on Channel 3 either Thursday or Friday June 2nd or 3rd @ 11.