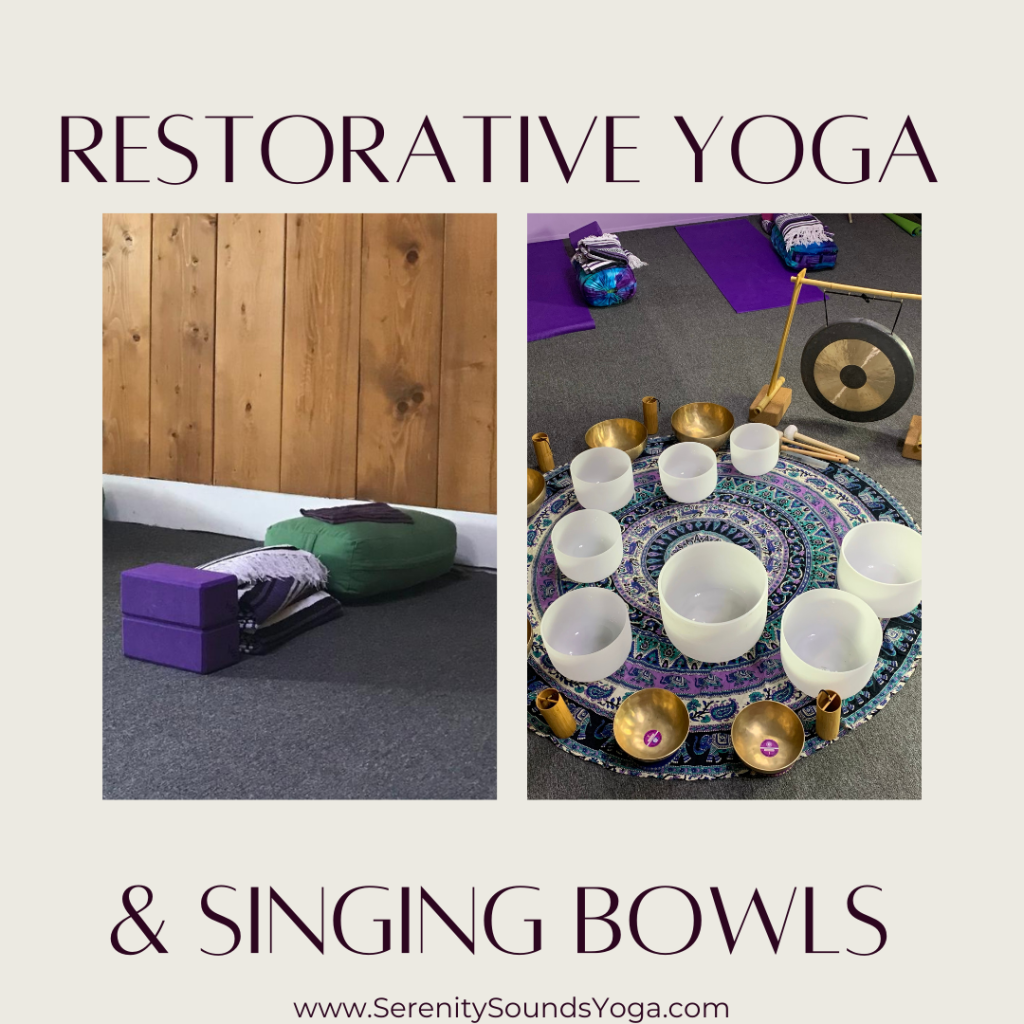 Hello Yogis,
At the end of September, I got the chance to play bowls at the Bodhi Retreat at the Culinary Vegetable Institute in Huron, Ohio.  It got me thinking about eating in season and my favorite fall recipes.  In October, I love to stop by the Apple Orchards in the area and pick up a variety of apples.  It is then imperative to make my Uncle Steve's apple pie recipe.  If I have extra apples I mix up a 2nd or 3rd batch of the filling and freeze it for a winter apple pie later on.  See my version of his recipe in my newsletter.
Fall weather brings sweatshirts and blankets. Grab a blanket and snuggle up in a Restorative Yoga and Singing bowls session on Oct 23rd from 1-2:30pm at It's Your Journey. Email me to reserve your spot.
Or join Janet Dillon and I for Sound and Reiki from 6:30-8:00pm Oct 21 at the Studio at Doc Watson in Amherst. register for Doc Watson on the mindbody app
Got a second? Answer my Poll question:
Which day & time would you prefer for
a virtual gentle flow yoga class?
Sundays 8:30am
Tuesdays Noon
Tuesdays 6:00pm
Wednesdays 7:00am
Wednesdays 6:00pm
Full class details in my newsletter and on my website.
In the works:
Winter Solstice Sound Bath (with Lora Roeser)
Winter Yarn & Yoga Series featuring a crocheted yoga bag
I have been getting reports of people not receiving an email reply from me. If you are expecting an email from me be sure to check your spam folder.
Namaste,
Katie