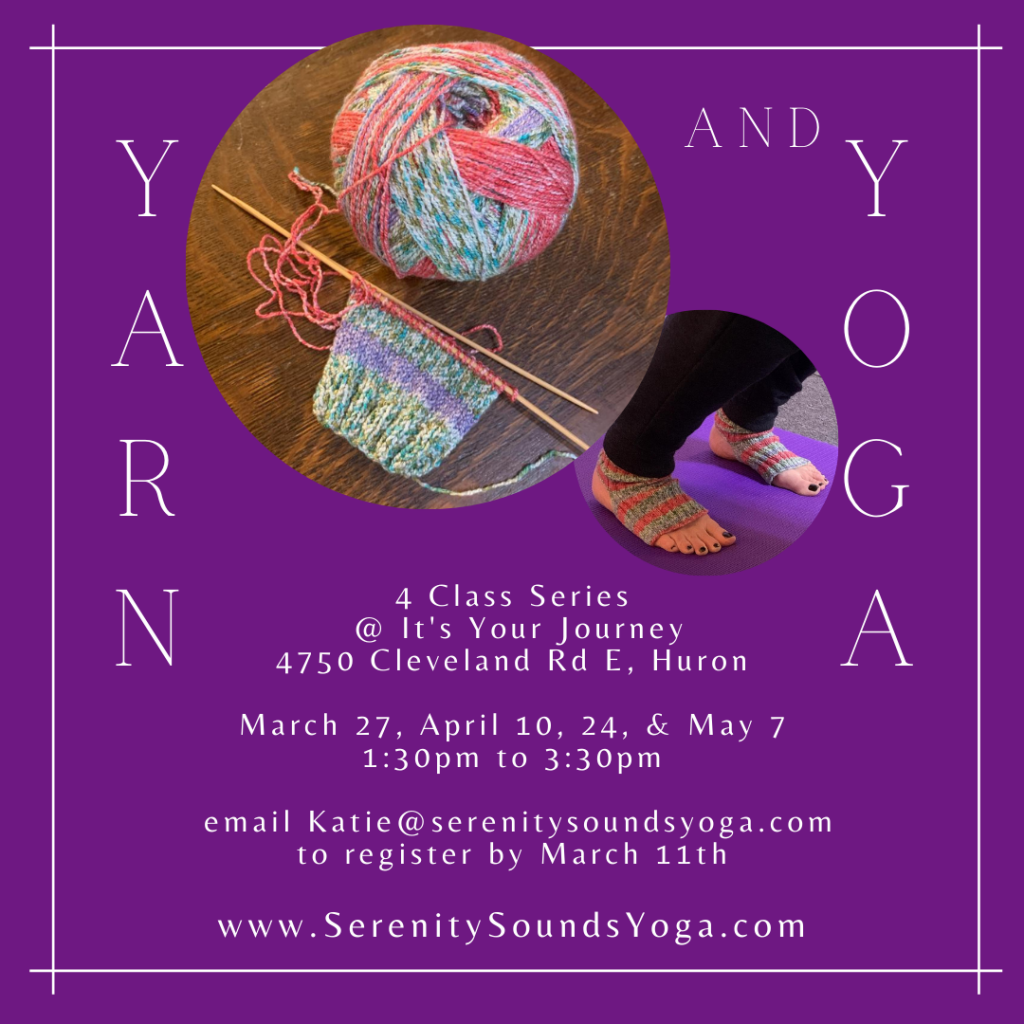 Calling all Knitters!   Make a pair of yoga socks while taking the hard part out of knitting socks.  These specially designed socks are missing the heal & toes so your feet can grip when you practice yoga.  In each Yarn and Yoga session, we will practice a one hour yoga class for knitters then settle in to knit for an additional hour.  We will knit in the round on double pointed needles.  All supplies will be provided from CastOn the local yarn shop in Vermilion.
Pre-pay to reserve your spot by March 11th, call It's Your Journey 419-433-0888 or email katie@serenitysoundsyoga.com for details. 
I will respond within 24 hours.  If you are expecting an email from me be sure to check your spam folder.
Cost includes: all 4 Yarn & Yoga 2 hour sessions, a skein of Bamboo Pop Sock yarn, #2 & #1 double pointed needles. and Yoga Sock pattern.  
Knitting skills used: Elastic Cast on, Cable Cast on, Knit, Purl, Cast off
March 27, April 10, 24, & May 7
1:30-3:30pm
Cost $84
at It's Your Journey, Huron, OH